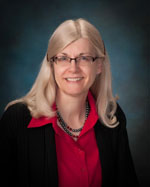 The County Recorder has the important and indispensable task of keeping the vital records pertaining to ownership in real estate (land) and to all encumbrances or liens upon it. Without the work of the County Recorder, it would be nearly impossible to purchase land and be assured of a clear title or to lend money with land as security.
Holiday Closing
The Huron County Recorder's Office will be closed Thursday, November 23 and Friday, November 24, 2017 for the Thanksgiving Holiday.
Address
12 E Main St. Suite 100
Norwalk
,
OH
44857
Office Hours
Monday - Friday 8:00 - 4:30
eRecording
The Huron County Recorder's Office now accepts the following document types for electronic recording. (eRecording)
Agreement, mortgage, mortgage amendment, mortgage assignment, mortgage assumptio, mortgage partial release, discharge of mortgage, mortgage subordination, power of attorney, and waiver of priority.
At this time we do not accept any documents involving transfer of real estate.
Huron County has partnered with the following four submitting vendors. For more information on their services please contact them directly.
How to resolve Chrome's discontinuation of NAPI (Silverlight error message)
Open Chrome
Enter "chrome://flags/#enable-npapi" in the address bar (minus the quotes)
Enable "Enable NPAPI" in the list (which should be hi-lighted in yellow)
Close Chrome
Open Chrome and go to the PAX site
Do you have problems viewing the index?
HOW TO DO A FULL SEARCH ON PUBLIC ACCESS:
To search prior to June 27, 2013:
In the Last Name/Organization box type: Last Name First Name (no comma)
Then Search
To search from June 27, 2013 to current:
Last name in the last name box.
First name in the first name box.
Then Search
PLEASE NOTE:
IMAGES ON PUBLIC ACCESS ARE NOT ABLE TO BE VIEWED ONLINE OUTSIDE OF THE RECORDER'S OFFICE.
PLEASE CONTACT OR VISIT OUR OFFICE FOR COPIES.
THE SHOPPING CART TAB ON PUBLIC ACCESS IS FOR IN OFFICE USE ONLY.
YOU MUST EMAIL OR CALL OUR OFFICE WITH YOUR DOCUMENT REQUESTS.
Documents submitted for recording after 4:20 PM will be recorded on the following business day.
List of Document Types
For a complete list of the document types (instruments) recorded
Fees Schedule
To see an up-to-date schedule of fees charged by the recorder